TOTEM DESIGN
We produce and sell a limited collection of wooden handmade furry sheep. It is a ideal gift for those who are not indifferent to the beautiful and original things, it won't be the same as at your neighbors, because all of our sheep is unique.
A modern piece of furniture that can be the wonderful complement in your favorite secret place where you think about something beautiful.
Sheep Totem Design are a piece of furniture suitable for a living room or children's, cabinet in your office or lobby of a hotel, a toy for children or a mini-bar –all those you would prefer.
If you want to create more relaxed and free atmosphere in your home - choice our sheep! Just think how sweet would be the companionship in such atmosphere created by our furniture. Our home furnishings create in your home special incomparable harmony.
In our work, we adhere to a certain view of the manufacturing process and the creation of handcrafted interior.
TRADITIONS. ART. CULTURE.
Russian carpentry skills. We have kept the best tradition of the native country. We like to look back, but always look to the future. We use traditional methods and advanced materials-processing technology.
OUR PRINCIPLE
Natural and environmentally friendly. We know how it is nice and comfortable to be surrounded by items made of natural materials. We make the sheep from natural solid wood.
Reliability and practicality. In the production of our sheep we use only dry wood, which is dried up in natural conditions. The tree will not crack and will not be susceptible to changes in humidity.  In operation, it is safe and practical. For example, the heads of most of our sheep are made of solid basswood which dried up over the years.
Interesting design. A luxurious combination of leather, fur and wood in the production of our sheep look perfectly in any interior: from classic to contemporary. Our sheep are made by hand, with love and acquire memorable and unique look.
In home or in apartment, exclusive and designer's mini bars sheep will help you to create a sense of natural warmth, comfort and harmony. This high-quality and natural solid wood furniture will serve you for many years and your descendants, creating a cozy interior of the house where you wish to stay as much as possible.
WHO ARE WE?
LEV RYAZANCEV
Art Director
VALENTINA NAGORNAYA
Chief Financial Officer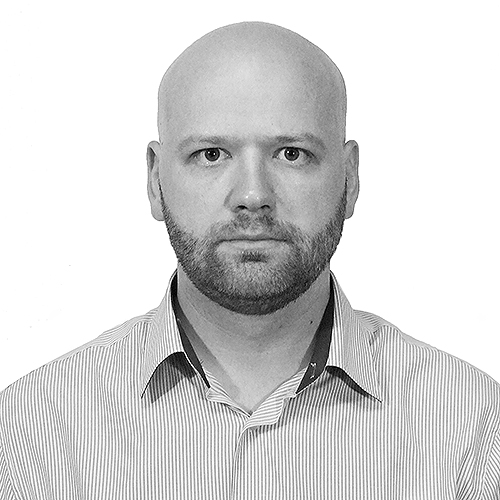 KIRILL NAGORNY
Technical Director
TOTEM DESIGN - MADE IN RUSSIA!
Totem Design Workshop – union of people seeking how to transfer their ideas and experiments in concrete images practically, to shape them, to confer meaning and to breathe life into them. People are willing to work to achieve success. Totem Design - is a place where our ideas and thoughts are transformed into products and services.
We have good taste, education and great practical experience. We are able to feel the individual customer's needs and provided with high-quality materials and equipment, which allows us to implement our ideas!
We think thoroughly each element to bring it to perfection. We are not dreading of complex projects and trying to get every stage of the order complied with our high standards and your expectations to enable to say proudly: Totem Design Made in Russia!
OUR SUPPLIERS
We offer our customers only proven solutions, for we are collaborating with the best brands suppliers.
Our suppliers pay great attention to the preservation of the environment, sustainability and technological innovation. Production of these brands is in line with the strict requirements of international environmental standards.
Everything mentioned above determines our choice of suppliers.
HETTICH (GERMANY)
Accessories. Guaranteed quality and reasonable prices, rich product line and robust assembly, is functionality and durability, which are appreciated all over the world.
MARSHALL (RUSSIA)
This is international technology and professional quality since 1954. Production appeared in Turkey. The brand entered the Russian market in 1997, and a year later became a part of the international holding company AkzoNobel, one of the world's largest manufacturers of paints and varnishes.
METABO (GERMANY)
Product proves its effectiveness from day-to-day in professional use conditions around the world. For professionals to have achieve the best results, they should be confident in his instrument at 100%, and more than that, they have to trust it.
MAKITA (Japan)
The company develops and manufactures tools for working with wood, concrete and other construction and industrial materials for 100 years. It is a leader in this field. Tools from this brand are known as high quality samples.
KÖNIG (GERMANY)
König - the oldest manufacturer of restorative materials, the history of this German company has nearly 120 years. This brand does not change itself, always offering timeless range and keeping the secrets of joiners and cabinetmakers of the past.
ALPINA (GERMANY)
The brand belongs to a pioneering role in the introduction of paints for interior work without solvents and harmful substances. The company patented the first emulsion paint that does not contain preservatives in 2001, and went forward in production technology.
How did the idea appear?
We want to make the best interior and therefore we are guided by the principles of Tony Sh, founder of Zappos.com, thanks to them, they achieved success.
What is Totem design for us? Totem Design is the family, fate and love! Learn history